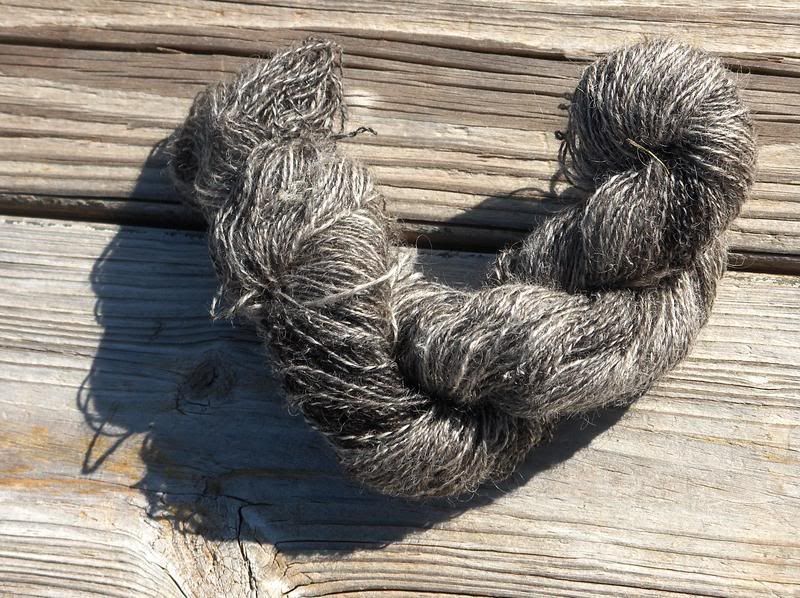 So, yeah, school is still eating my head, but I've at least got a couple of pics today - thanks to Kade (who let me borrow her camera this w/e).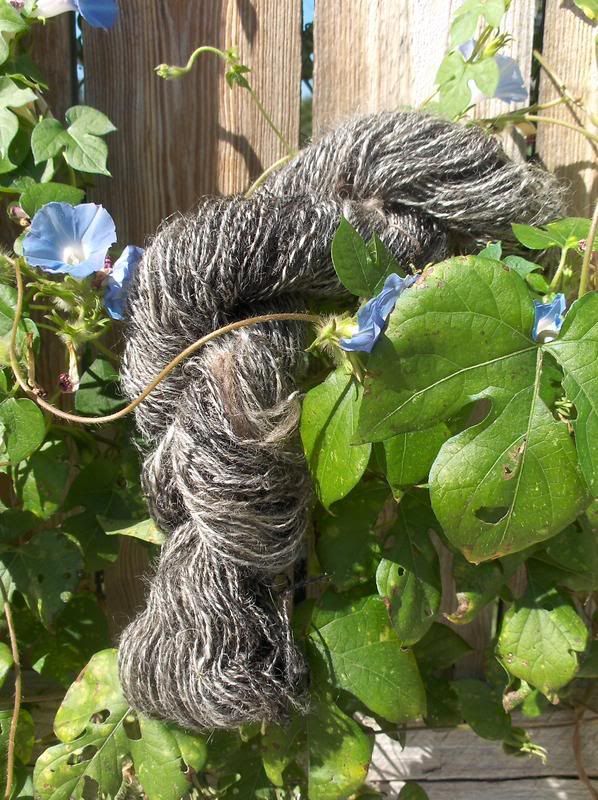 Here you go:

I've finished another skein of yarn and I hope that one of these days the other half of this fleece comes back to me. The mill I sent it to apparently has a bit of a backlog of stuff to do and when I last called them, they were up to stuff they had received in May. 'Sarrite, though, I've got plenty going on.

You may remember a while back, I named the well from which I would not drink. See how I am drinking now.
I'm most of the way through with sock #1 and with any luck, I'll finish before the year's out. I was hoping that I'd be able to finish by Samhain, but it doesn't look like that's going to happen. Fortunately for the feet in question, it's not really getting very cold yet.
I'm also plugging along on my man-sweater-along with Kade. She's farther along than I am, but considering that I've got grad school on the brain, I'm not worried. I've decided to shorten the jacket by about two inches because, well, I'm short. It's no surprise that when we picked a pattern for the Pict and the Amazon, someone was bound to have to make a couple alterations.
It's looking nice, I like the gauge, and I'm probably about an inch away from the armhole decreases. I'll probably have to shorten the sleeves as well, but that ain't no thang.
It's off to class for me. I'm making prodigious use of the technology fee I've paid to MTSU and blogging during my office hours. What else would I do...grade papers? Pheh.